Who is NeoLogic Solutions?
NeoLogic Solutions – Filtration Division is a premier supplier of water and liquid filtration products. From filter cartridges to stainless steel housings to point of use drinking water systems, we are your filtration solution. Our staff has decades of experience in the commercial, industrial, and municipal water markets. NeoLogic is proud to have team members who have achieved extensive training and certification with the Water Quality Association, making them Certified Water Specialists. NeoLogic Solutions – Filtration Division is also a member of the Water Environment Federation, the American Water Works Association, and the Association of Water Technologies which are all not-for-profit water industry organizations. The NeoLogic staff is here to offer your business the best in customer care, filtration solutions, and water knowledge.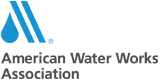 Why Buy from NeoLogic Solutions – Filtration Division?

Quality Products — private label products and systems, several of which have already been independently tested, verified, and certified by third-party organizations including the Water Quality Association and NSF.
Nation-wide presence — with locations on the East and West Coast, we can get our product to you as quickly as possible. We have partnered with FedEx and other nationwide freight carriers to offer competitive shipping rates across the United States.
In Stock Inventory — with many items in stock and ready to ship, purchases will be on their way quicker than the five to six weeks required by other companies.
Experienced Filtration Staff — our staff has years of experience solving water and filtration problems for people just like you. Whatever the application, they can find a solution.
Shipping Times — our products ship six days a week, cutting down on your business's down time.
Made in the USA — we offer American-made quality on many of our products. For those looking for other options, we also have some imported inventory.
Energy and Money Saving — saving energy is good for the Earth, but it also saves your business money. Many of our cartridges and housings are designed to use less energy, have fewer cartridge change-outs, and some filters are even re-useable!
Where Can Neo-Pure Products Be Used?
• Chemical Processing
• Industrial Wastewater
• Desalination Prefiltration
• Food and Beverage
• Metal Working Fluids
• Industrial Cooling
• Mining
• Paints and Dyes
• Petrochemical
• Pharmaceutical
• Pulp and Paper
• Petroleum
• Surface Water
• Utilities
• Water Treatment
• Residential Water
• Reverse Osmosis Prefiltration
• Well Water
• Water Conditioning
Contact us and see how we can provide the best solutions for your filtration needs.
Visit our other division NeoLogic Distribution for all of your film and packaging needs.